There is a very famous quote by Rumi "Travel brings power and love back into your life." Traveling is one of the ways of getting a perfect getaway, for leisure, for exploring, and for a lot more things. However, it cannot be entirely as hassle-free as we expect it to be. However, here are 10 inventions that have certainly made travel easier for all of us-
 

1) Global Positioning System- The Best Travel Guide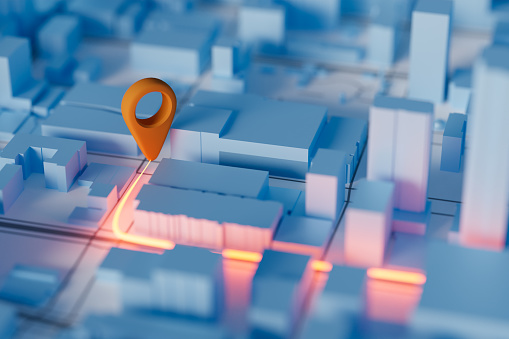 While GPS technology became affordable and accessible to most visitors, navigation became a whole lot easier—especially when handling highways in unfamiliar places. GPS, in conjunction with mapping software, is now widely utilized in rental vehicles, smartphones, and even bicycles. GPS gadgets use downloaded maps to create routes, and signals from a network of satellites orbiting the planet allow the device to determine where you are and how fast you're going.
 

2) Suitcase With Wheels- To Make Your Travel Easy
Originally, they were leather or wool sacks. The steamer trunk then rose to prominence as a traveler's closest companion. The progress proceeded, and eventually, a brilliant suitcase designer decided to add wheels. Business travel was irrevocably altered in an instant. We now have all-terrain swivel wheels with retractable handles and even heated luggage, thanks to ongoing innovation.
 

3) Portable Luggage Scale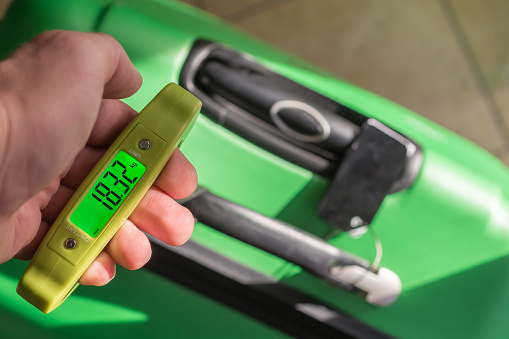 Excess luggage will no longer be a concern when travelling. With a portable luggage scale, you can rest easy. You should invest in this, especially if you travel frequently. You can easily weigh your luggage wherever you are with this small scale.
4) Nubrella – Your Travel Buddy!
This wonderful travel design, which looks like a hoody but functions as a backpack, keeps your hands free to carry bags with ease even during the monsoon.
Travelling is an excellent way to contract unusual diseases. In terms of immunology, over 90% of pre-Columbus America's local population was entirely unprepared for the arrival of the conquerors. They fell ill and perished as a result of diseases brought by the Spanish conquistadors. Lady Montague brought the first pre-vaccine to the West in Europe in 1721. Vaccination now prevents infection in some of the world's most dangerous locations, and the health business has never offered so much protection against some of the world's worst diseases.
 

6) Internet – Make Your Travel Easy
The Internet has resulted in the complete democratization of information, making it freely available to everyone. Tourist agencies and the people who worked in them used to be the most important source of information. Even today, consolidators and other search engines that offer lodging and various modes of transportation cannot replace their experience. Many travelers, on the other hand, prefer to plan their trips "on their own." Of course, every website that sells something is, like any other, an agency that works on a commission basis. From, ticket booking to a hotel stay, everything has been made easier with the Internet!
 

7) Caravans
A caravan is a motor vehicle or van with a bed and kitchen facilities that are used to travel through off-the-beaten-path locations. It can be utilized by a group of people planning a road trip because the vehicle is designed to be pulled effortlessly by a car. Camping in the woods and exploring all of the off-the-beaten-path routes will undoubtedly enhance your travel experience. A caravan allows you to wake up to the sounds of nature, enjoy panoramic views, and sleep next to a river or stream.
 

8) Sleeping Bag
A sleeping bag is a lightweight quilt that can be closed with a zipper or other techniques to form a tube and serves as lightweight, portable bedding in situations where a person is sleeping outside (e.g. when camping, hiking, hill walking, or climbing). Its main function is to give warmth and thermal insulation using synthetic or down insulation. It also features a water-resistant or water-repellent cover that protects against wind chill and light precipitation to some extent.
 

9) Neck Pillow
Travel pillows, according to experts, can give support for the neck and head, reducing pain and discomfort associated with an upright sleeping position while travelling. They're usually small, light, and ergonomically constructed, and they come in a variety of sizes to accommodate people of all sizes. This is a useful tool for frequent travelers who want to keep a semi-regular sleeping routine when travelling.
 

10) Backpack
Travel experts all across the world encourage utilizing a backpack since it makes travelling easier and more enjoyable. Stay Organized- A good backpack will have enough space for all of your belongings, as well as enough pockets and sections to keep you organized throughout the day.
Some of these might've made your travel life easier and hassle-free!
Find more blogs here:
The contrast effect – In Psychology
What Is Known As The Group Effect?
The science of confirmation bias
What Are Known As The Microexpressions?